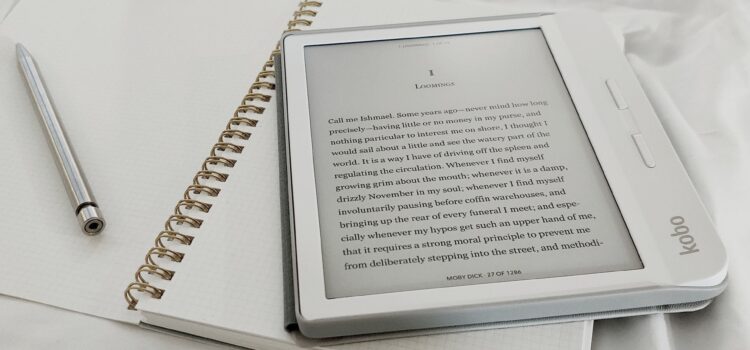 Author | Josephine Ngatia
There is no greater feeling for an author than having a book that is ready to publish so they can share its heartfelt message with the world. An eBook opens you up to readers from around the world instead of limiting yourself to the local market. In today's article, we will look at how to distribute your eBook through the online stores of your choice.
In the last article, we looked at how to prepare your manuscript for eBook conversion. This is an important step as it helps you have your files ready for uploading on eBook stores.
What is EBook Distribution?
EBook distribution is the process of providing your book files to online stores to facilitate the sale of your eBook. There are many stores you can use and some of the main ones include, Amazon Kindle, Kobo, Apple Books, and Barnes & Noble. You can also use Christian eBook stores like Christianbook.com. It's interesting to note that many Christians still buy books from the main stores because that is where they buy all their books and find the variety they want.
If you do not want to open accounts with each of the individual stores, you can use aggregators, which distribute your eBook to multiple stores. This saves you the hassle of opening and maintaining multiple accounts. The main aggregators include Smashwords, Draft2Digital, and Ingram Spark. It is free to upload and sell your eBook in most stores. With Ingram Spark, you have to pay to upload and distribute your books through them.
Once you upload your eBook files, the online stores take care of the rest. They convert your files and when you approve the converted files, they will put up your eBook for sale within 24-48 hours.
What You Need to Have Before You Distribute Your EBook
To save time when distributing your eBook, it's important to have the required information ready to avoid looking for it while opening your account and uploading your eBook files.
Formatted files. Have your MS Word or ePub file and cover ready for uploading. You will mostly use the MS Word file. Amazon Kindle accepts the MS Word or ePub file and converts it to their format known as Mobi.
ISBN. You can either purchase an ISBN or get a free one from the online store you are using to sell your eBook. The free ISBNs can only be used with the store you have chosen. If you use an aggregator like Draft2Digital to distribute your eBook, the ISBN they give you will reflect on multiple stores.
Biodata. This includes your official names, physical and postal address, ID number, KRA PIN, bank details (bank name, code, ATM card number, swift code), and Paypal email (You can open an account if you don't have one). You will do a short online tax interview with the online store of your choice.
EBook metadata. This includes the book title, subtitle, author's name, categories (list available as you upload your files), publisher, and description of your eBook.
How To Distribute Your Ebook Through Online Stores
The first thing you do to distribute your eBook through online stores is to select your preferred store(s) and then open an account and upload your eBook.
Opening an account with an eBook store
To open an account, you will need to sign up with your email address and choose a password. You will then input your biodata. The store you use will ask you to confirm your email address so that you can continue operating the account. Opening an account is a simple process because you only follow the instructions they give you at every step.
Uploading your eBook
To upload your eBook, you will input your title, subtitle, author's name, description of the eBook, and categories. You will then upload your files, which include the interior file (MS Word or ePub) and the cover (jpg or png format). The store will then allow you to preview your converted file before you approve the eBook for sale. If it looks fine you can give the go-ahead for the sale of your eBook. If you use an aggregator, you will select the stores of your choice from the list they provide.
You can also download the converted file and keep a copy for your records. Some of the things that you will check in your converted file are: all text and chapters have converted well, there are no blank pages in the middle of the eBook, the table of contents is clickable, and the file is presentable.
After you upload your eBook, you can choose to offer it for sale immediately or on pre-order. With the pre-order option, you will state your preferred date when the eBook will go live on the storefront.
Once your eBook is available for sale on the storefront, the online store will alert you through email and send you a link so that you can view it. You can then share the link on your website or social media profiles.
Accessing Royalty Reports
Every time you make a sale, your royalties will be credited to your account. If you use an aggregator, they will collect your royalties from the various stores into one account. Once the royalties reach the stated amount for payment, they will be wired to your bank account.
Royalties come less the commission for the store and 30% tax.
Editing Your Ebook File After Uploading
If you notice that you have an error in your eBook file after uploading it to an online store, you can make the changes in your manuscript and then upload it again. That is the beauty of selling eBooks, you can make changes anytime without any limit. This gives you a chance to correct any typos that slipped through the cracks.
Next Step
Once you have your eBook up for sale, you can then go ahead and market it on your social media profiles, website, or other channels. This calls for preparing social media graphics and eBook mockups to help you with your marketing campaign.
How To Distribute Your EBook Through Online Stores