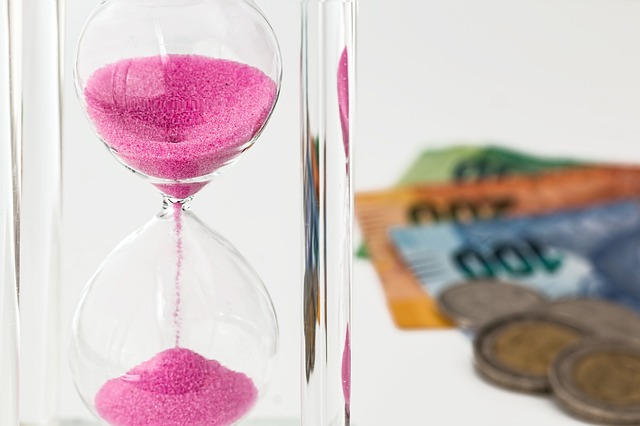 Author | Josephine Ngatia
The cost of self-publishing a book has seen many authors park their manuscripts at home with no hope of getting them published.
Becoming a published author doesn't have to be a distant dream. It can be your reality today if you believe it. If anyone lacks wisdom he should ask God and he will receive it (James 1:5). If you ask God for a way to publish your book within your budget, He will show you.
My Publishing Experience
Just before I published my first eBook – Life Purpose: A Beginner's Guide, I approached one of the Christian publishers in Kenya. I sent a sample of a few chapters as they requested and they agreed to publish it and sent me a quote. I had hoped they would offer me the traditional model of publishing because I didn't have the money to self-publish a print book. They didn't and the amount they quoted was over Ksh. 200,000. I didn't have it and I felt stuck. Yet I felt a great impression from the Lord to publish the book as I had parked it for long.
I went back to God for a solution and He reminded me that I can publish the manuscript as an eBook. This was a reminder because I once published a book as print instead of eBook. I had exalted "expert advice" over the word God spoke to me and I paid dearly for it.
My eBooks and Publishing Concerns
I had an idea of what the publishing process looked like, and I set out to self-publish my eBook. I combed Google looking for more information, ideas, reviews and success stories of authors who had gone ahead of me. Armed with the knowledge, I published my eBook.
I was overjoyed as I saw it on Kindle for the first time. Mission accomplished! Two more eBooks followed: Demystifying the Grey Kingdom and Maiden Book. After discovering an affordable way to publish my eBooks, I offer the same to other authors through my publishing business – WordPower Publishing Kenya.
My concerns were many considering I was self-publishing Christian books. I wondered whether Christians would want to read my books. I discovered that people want to read books that solve their problem and have the correct doctrine. My book had the correct doctrine otherwise the Christian publisher would not have agreed to publish it. The only setback was I didn't have the amount of money they wanted. I had a message from God to share with the world and I had to release it.
Below are the 5 ways to save on time and money as you self-publish your first book.
1. Publish an Ebook Only
An eBook is the digital version of a print book. An eBook costs less to publish than a print book and there are no printing or shipping costs to bear. You don't have to physically deliver the book or deal with stock management. As a new author without a platform to sell your books, you will sell them from the house. You are in charge of administration, delivery, follow up with bookshops, etc.
With an eBook, you don't have to worry about stock management. You will have a lot of time to market your book. The cost of producing an eBook is much lower considering editors charge by word count. An eBook takes a much shorter time to publish and upload on online distributors like Amazon Kindle. Many Christian readers buy their eBooks from Kindle, Kobo, iTunes, etc. and there are no restrictions to where you can sell your Christian eBook.
2. Have Your Manuscript Critiqued Before Publishing
As a Christian author, you want to know your content is aligned with the word of God and will be received well in the Christian market. Manuscript critique will be a handy service as you get a Christian editor or a fellow believer to critique your manuscript. It is best done by a professional as opposed to family and friends, as the latter may not give an objective view of your content.
A critique of your manuscript will give you the assurance that your content has the correct doctrine and it will set you at ease as you publish. Copy editing corrects grammar not content. Its purpose is to polish a manuscript and prepare it for publishing. To avoid wasting time and incurring unnecessary editing costs to confirm your doctrine, have your manuscript critiqued before it goes into publishing.
3. Understand the Publishing Process
As a self-published author, it is important to familiarize yourself with the tasks that make up the publishing process. By doing this, you avoid paying for services you don't need and can do yourself with a bit of research. As you engage your publisher or source for self-publishing services, you will be better placed to know whether it is worth paying for the publishing package you are offered.
Publishing involves different kinds of tasks which include: content or copy editing, proofreading, formatting your book interior and cover design. As the author, you are involved in the publishing process and have to give your approval of the output files. This means there is some back and forth between you and the publisher. How fast you review the edited content of your manuscript determines the amount of time it will take to publish your book.
Know the publishing process to avoid having false expectations
4. Use Free and Low-cost Tools on the Internet
There are some publishing tasks you can do for yourself if you learn how to do them. Lets say you have skills in graphic design, you can design your book cover and get the opinion of others. You can learn how to market your book as opposed to paying a large amount for book marketing. As a new author, you may not have the money to pay for all the services you need.
There are free and low-cost tools that will help you do some tasks. Canva has a free plan you can use to create simple eBook covers, Social Media graphics, PDF eBooks, and e-flyers, among many others. ProWritingAid, Grammarly or Hemingway Editor will reveal your grammar "blind spots" and assist you with editing your content.
With DIY Book Covers, Adazing, Media Modifier, Smart Mockups you can create 3D book mockups. You can make use of a free Amazon Book Description Generator tool by Kindlepreneur. There are many others. Be sure to read their terms and conditions and reviews on the internet. Kindle has a guide for formatting an MS Word file for eBooks and print book templates. These tools save you time and money and empower you to produce a quality book and sell it.
5. Learn From Other Self-published Authors in Your Situation
A self-published author with a coaching business and speaking platform is different from one who is unemployed or working in corporate. You can learn from an author in your unique situation because their advice will be more beneficial and save you a steep learning curve.
Find out how they publish and market their books, how they manage their social media accounts, what worked for them and what didn't and many other things. Read blogs from self-published authors like Joanna Penn or resourceful blogs like Kindlepreneur, Just Publishing Advice and Marketing Christian Books.
Learning from other self-published authors will enlighten you on what to pay for and how much. You'll save on time because these authors will give you links to various services and estimated prices.
The wise counsel of others will be very helpful but above all, let God guide you as you self-publish your book. He will give you ideas others have not thought about. Follow His lead and you will find they work better. Do not exalt "expert advice" above the direction God is taking you as you publish your book. It is God's message you are sharing with the world and He has promised to guide you.
There are many other ways to cut down your self-publishing costs and this list is to get you going. Comb the internet and you will find more.
Publish your manuscript today!
5 Ways to Save on Time and Money as You Self-publish Your First Book