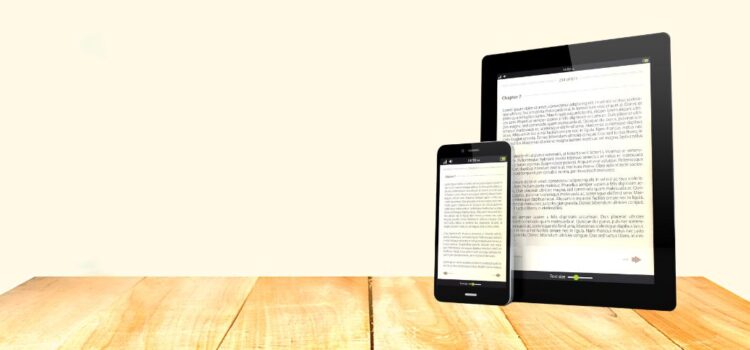 If you are looking for eBook formatting and conversion services in Kenya, we've got you covered. We will format and convert your Christian book into an eBook that you can sell on Amazon Kindle, Kobo, Apple Books, among others.
EBook formatting is the preparation of your book file for conversion to an eBook. The most common type of eBook is the reflowable type, which flows according to the size of the device being used to read it. We convert your book file to the main eBook formats, which include epub and kpf (Kindle Package Format).
The epub format is the one widely used by most eBook stores. The kpf file is the new Amazon Kindle format, and you can only upload it to Kindle Direct Publishing (KDP). From August 1, 2021, KDP will not support the mobi file format. You can read about How to Distribute your eBook Through Online Stores.
Once we convert your book file to epub and kpf, we will validate the files to ensure they are error free. EBook Formatting and conversion takes about 3-5 days. Longer and complex eBooks can take up to 14 days.
Please note that we work with Christian books that are Bible-based and not those that focus on denominational doctrine. If God has called you to write a book based on your business, we can help you format it into an eBook.
What we require from you to facilitate eBook formatting and conversion
The book in an editable MS Word file. We will format the file and prepare it for conversion to epub and kpf. If a book has images or is in PDF format, it will attract an extra charge. Poetry books and those with many numbered or bulleted lists also come at an extra cost. This is because of the work involved in formatting, conversion, and testing of the files. Provide a book that is ready for sale and includes the front and back matter. We do not edit or proofread the book but only change the settings of the content and convert it to an eBook.
ISBN. Each edition of a book has a unique ISBN. It is the number that identifies your book internationally. Please request for an ISBN for your eBook edition from your publisher. We don't provide ISBNs for eBooks we format because we are not the publisher. If you don't have an ISBN, you can get one from the online store you will use to distribute your eBook. However, you can only usethe free ISBN on the platform that issues it. The number will also not appear in the interior of your book, only in the metadata.
EBook cover in jpg format. The eBook cover is the front side of the print book cover. It does not include the back side and spine. The recommended eBook cover size is 2560px (height) by 1600px (width). Some sites accept 2400px by 1400px. Amazon Kindle also accepts the eBook covers in TIFF format, while other platforms also accept the png format. If you only have the cover of your print edition, we can convert it to the acceptable formats. Please ensure you check the cover requirements of the eBook store you want to use.
Please note that your eBook will not mirror the print edition of your book. This is because the conversion software of various eBook stores strips some formatting to ensure the file looks the same across multiple devices.